Are you tired of the daily hustle and bustle of life? Do you find yourself in need of a break from the stresses that come with it? If so, then a trip to the spa might be just what you need. And when it comes to indulging in the ultimate spa experience, choosing the right spa brand can make all the difference.
Join us as we explore some of the best spa brands available today, each offering its unique take on relaxation and rejuvenation. So please sit back, relax, and let us guide you through a journey of pure bliss.
Introduction: Why Spa Brands Matter for the Ultimate Relaxation Experience
Spa brands play a crucial role in providing the ultimate relaxation experience. Choosing the right spa brand can make all the difference in your overall wellness journey. With so many options available, deciding which one to choose can be overwhelming. However, by considering your budget, preferences, and desired outcomes, you can narrow your choices and find the perfect spa brand.
Whether you're looking for luxury pampering or a holistic wellness experience, a spa brand caters to your needs. we'll explore some of the best spa brands available today and help you decide which one to indulge in for your next spa day.
Top 5 Luxury Spa Brands to Pamper Yourself with Today
Luxury spa brands offer the ultimate pampering experience for those seeking extravagance. One of the best luxury spa brands is Four Seasons Hotels and Resorts Spa, known for its exceptional services, elegant facilities, and soothing ambience. Four Seasons' expert therapists provide a personalized approach to meet your needs, from rejuvenating facials to relaxing massages.
Another top luxury brand is The Ritz-Carlton Spa, which offers an array of treatments ranging from traditional massages to innovative therapies like sound healing and crystal therapy. Their world-renowned products use only natural ingredients that promote holistic wellness.
If you're looking for an exclusive retreat with unrivalled privacy, try Aman Spas. With locations in exotic destinations worldwide like Bali and Thailand, Aman's serene atmosphere provides a transformative experience.
Other notable luxury spa brands include Mandarin Oriental Spa, renowned for their signature Time Rituals® treatments, and COMO Shambhala Urban Escape, offering urban sanctuaries where guests can escape daily stressors with specially curated programs designed to heal mind, body, and soul.
Natural and Organic Spa Brands for a Holistic Wellness Experience
If you're looking for a more natural and holistic spa experience, plenty of natural and organic spa brands exist. These brands use only the purest ingredients, often sourced from nature, to provide a truly rejuvenating experience. One such brand is Aveda, which offers a range of plant-based treatments and products that are good for your skin and the environment. Another great option is Eminence Organic Skin Care, which uses hand-picked and hand-mixed ingredients to create luxurious products.
Jurlique is a fantastic choice for those with sensitive skin as it uses biodynamic farming methods to ensure its ingredients are as gentle as possible. With these natural and organic spa brands, you can rest assured that you're getting the best possible treatment for your body while doing your part for the planet.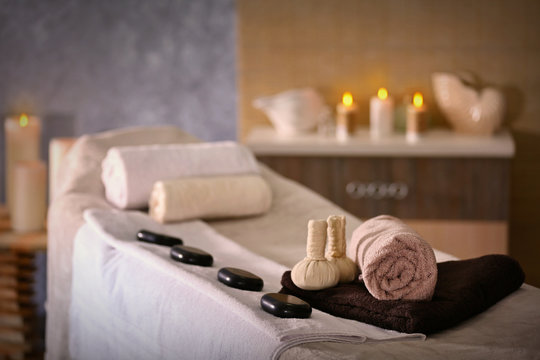 Affordable Spa Brands That Deliver High-Quality Results
There are plenty of options when it comes to finding affordable spa brands that deliver high-quality results. One of the best is Bliss, which offers a range of spa treatments and products at reasonable prices. Their signature "Triple Oxygen" facial is a fan favourite, and their body scrubs and massages are also top-notch.
Another great option is Massage Envy, which has locations all across the United States. They offer a variety of massage styles, including Swedish, deep tissue, hot stone, facials, and other skincare treatments. Plus, with their membership program, you can enjoy regular treatments at a discounted rate.
Aveda is a great choice for those looking for a more holistic approach to wellness. Their products are made with natural ingredients, and they offer a range of services, including hair care, skincare, and massage. Their "Chakra Balancing" massage is particularly popular.
Overall, there are plenty of affordable spa brands out there that offer high-quality treatments and products. You can find the perfect spa brand for your needs and budget by researching and reading reviews from other customers.
Spa Brands for Men: The Ultimate Guide to Grooming and Relaxation
Spa brands for men have become increasingly popular as more and more men recognize the importance of self-care and relaxation. These spa brands cater specifically to men's needs, offering services from traditional massages to specialized grooming treatments like facials and haircuts.
Some popular spa brands for men include The Art of Shaving, which offers luxurious shaving products and services; Jack Black, known for its high-quality skincare products; and Truefitt & Hill, the oldest barbershop in the world with locations all over the globe.
Men can enjoy various treatments at these spa brands, including hot stone massage therapy, deep tissue massages to relax sore muscles from sports or working out, and customized facials designed for specific skin types or concerns such as acne or ageing skin. Specialized haircuts that consider unique head shapes can also be found here.
Overall, spa brands for men provide great value by allowing busy professionals to de-stress while enjoying top-notch service in a calm environment.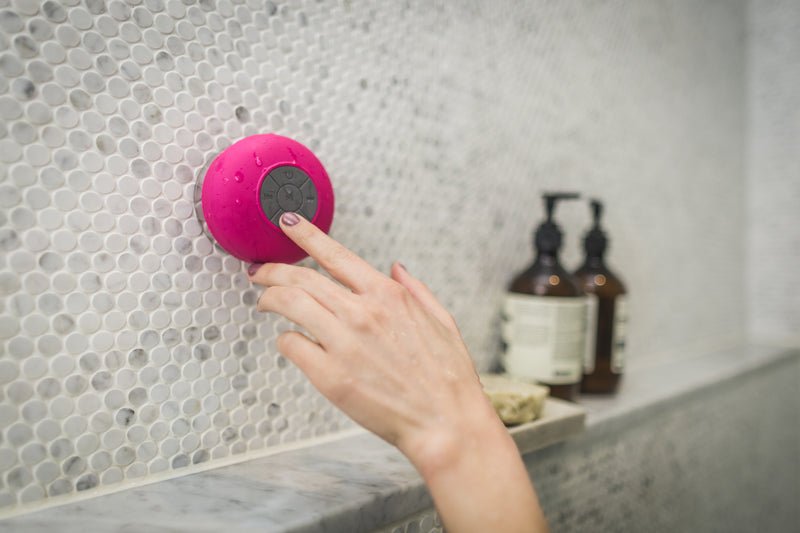 Innovative Spa Brands That Offer Unique and Memorable Experiences
Innovative Spa Brands That Offer Unique and Memorable Experiences
Looking for a spa experience that's beyond the ordinary? Look no further than Anantara Spas, which offers its signature blend of indigenous ingredients and ancient treatments across the globe. Want to try something truly unique? Check out Talise Ottoman Spa in Dubai, which features opulent Turkish baths and a snow room for an invigorating sensory experience.
For those seeking cutting-edge technology, visit The Ritz Carlton's Spa My Blend by Clarins, where personalized beauty plans are created using state-of-the-art skin analysis tools. If you're after a more futuristic feel, head to Bangkok's Away Spa at W Hotel for its high-tech equipment that gives you a myofascial stretch or zero gravity experience.
Whatever your preferences may be, there is sure to be an innovative spa brand that will provide you with unforgettable experiences that are both indulgent and rejuvenating!
Best Spa Brands for Couples: Romantic Getaways and Treatments
Escape with your significant other and indulge in a romantic spa experience with the best spa brands for couples. Couples massage is one of the most popular treatments, but there are plenty more options, such as dual hydrotherapy tubs, his-and-her facials, and private outdoor hot tubs.
The Four Seasons Spas around the world offer luxurious couple's packages that range from traditional massages to exotic rituals inspired by local cultures. For a beachside retreat, consider the Spa at One&Only Palmilla in Cabo San Lucas or the Six Senses Spa at Zighy Bay Resort in Oman, where you can enjoy breathtaking views while relaxing with your loved one. Top spa brands offering memorable couple's experiences include Mandarin Oriental, Aman Resorts, and Banyan Tree Hotels & Resorts.
Spa Brands with the Best Skincare Products for Your At-Home Routine
Regarding skincare, spa brands are some of the best resources you can turn to. With their expert knowledge and high-quality products, you can achieve a glowing complexion from the comfort of your own home. The following spa brands offer some of the best skincare options on the market:
Clarins – This French luxury brand is famous for its plant-based formulas that target specific skin concerns such as wrinkles or dark spots.
Eminence Organic Skin Care – As one of the top organic spa brands, Eminence doesn't compromise on quality in favour of using all-natural ingredients.
Elemis – Using advanced technology and innovative ingredients like algae and mineral-rich salts, this British brand delivers visible results quickly.
Murad Skincare- Founded by a dermatologist, this American skincare line offers solutions for everything from acne-prone skin to ageing concerns.
5. Dermalogica – Focusing on affordable professional-grade treatments, Dermalogica's products address various skin types with targeted solutions that work effectively over time.
By incorporating these spa brands into your daily routine, you'll be well on your way to achieving healthy and vibrant-looking skin at any age!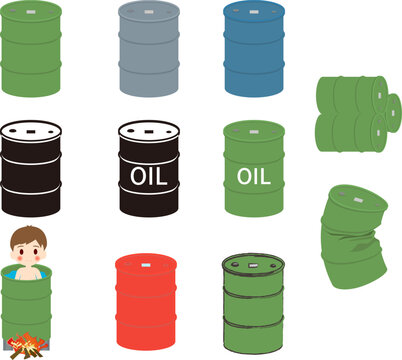 Eco-Friendly Spa Brands That Care About Sustainability and the Environment
Green Beauty: Eco-Friendly Spa Brands Leading the Sustainability Trend
As consumers become more mindful of their environmental impact, eco-friendly spa brands lead in sustainable and ethical practices. These spa products use natural ingredients ethically sourced and packaged minimally with recyclable materials or biodegradable options.
Brands like Eminence Organic Skin Care and Aveda prioritize eco-friendly packageing to reduce waste by using refill systems or providing customers with recycling programs for their used containers.
In addition to reducing carbon footprint through these product features, some spas also incorporate energy-saving practices such as solar power and water conservation techniques into their facilities' designs. By choosing eco-conscious spa brands, you feel rejuvenated from your treatments and contribute to a healthier planet.
Sustainable and Sensational: Indulge In Luxurious Spa Treatments with These Environmentally Conscious Brands
As people become more aware of their actions impact on the environment, many spa brands are incorporating eco-friendly and sustainable practices into their treatments.
These environmentally-conscious brands use organic, naturally sourced, gentle ingredients on both your skin and the planet. By choosing one of these sustainable spa brands, you can indulge in luxurious treatments while knowing you're doing your part to protect our Earth's resources. From bamboo massage to seaweed body wraps, these eco-friendly spas offer services for those seeking an indulgent yet sustainable experience.
Eco-luxe Meets Self-Care: Discover The Best Sustainable Spa Products for A Relaxing Experience
Looking for eco-friendly spa brands that prioritize sustainability and the environment? Look no further than these top sustainable spa products. From all-natural ingredients to eco-friendly packageing, these products offer a relaxing experience without harming the planet.
Try organic body scrubs made with sustainably sourced ingredients, or indulge in a vegan massage oil free from harmful chemicals. For a truly eco-luxe experience, choose sustainable skincare products packaged in reusable or recyclable materials.
With these sustainable spa brands, you can enjoy a guilt-free pampering session while doing your part for the environment.
Discover The Future of Sustainable Living Through These Revolutionary Eco-Friendly Spa Brands
Discover the future of sustainable living through these revolutionary eco-friendly spa brands. These brands are committed to reducing their carbon footprint and using sustainable practices in all aspects of their business.
They use organic and natural ingredients, recycled packageing, and energy-efficient equipment to minimize their environmental impact. Some top eco-friendly spa brands include Aveda, which uses 100% post-consumer recycled plastic for its packageing, and Eminence Organic Skin Care, which plants a tree for every product sold. By choosing these eco-friendly spa brands, you can indulge in luxurious treatments while supporting a more sustainable future for our planet.
Choosing the Right Spa Brand for Your Needs and Preferences
Choosing the right spa brand can make all the difference in your relaxation and wellness experience. Whether you're looking for luxury pampering, natural and organic treatments, affordable options, or eco-friendly brands, a spa will meet your needs. It's important to consider your preferences and budget when selecting a spa brand and the specific services and products they offer.
Don't be afraid to research and read reviews from other customers before deciding. Remember that the best spa brand for you is the one that makes you feel comfortable, relaxed, and rejuvenated. So take some time to explore your options and find the perfect spa for your next self-care day or romantic getaway.
spa brands are vast and diverse, catering to various needs and preferences. Whether you're looking for luxury pampering, natural and organic products, affordable options, or unique experiences, a spa brand exists for you.
You can find the perfect fit for your ultimate relaxation experience by exploring the top brands in each category. Don't forget to consider factors such as sustainability and eco-friendliness when making your choice. With the right spa brand by your side, you can indulge in a rejuvenating and unforgettable spa experience that leaves you feeling refreshed and renewed.
Questions
Who are the best spa brands for luxury treatments?
Four Seasons, Ritz-Carlton, and Waldorf Astoria are top luxury spa brands.
What are the best spa brands for natural products?
Aveda, Eminence, and Jurlique are excellent natural spa product brands.
How can I find the best spa brands for budget-friendly treatments?
Check out Bliss, Massage Envy, and Hand & Stone for affordable spa treatments.
Who are the best spa brands for men's grooming services?
The Art of Shaving, Grooming Lounge, and Truefitt & Hill offer top men's grooming services.
What are the best spa brands for medical-grade treatments?
SkinCeuticals, Obagi, and SkinMedica are renowned for medical-grade spa treatments.
How do I choose the best spa brand for my needs?
Consider your budget, desired services, and product preferences before choosing a spa brand.