Are you tired of using harsh chemicals on your skin in the name of beauty? Do you wish there was a more natural way to pamper yourself? Look no further than the power of natural spa products.
These products offer a luxurious and relaxing experience and numerous benefits for both men and women. So, why settle for anything less than the best for your skin? Join us as we explore how you can maximize the potential of these products and unlock the secrets to a healthier, glowing complexion.
Top 5 Benefits of Using Natural Spa Products for Men and Women
Natural spa products for men and women offer a plethora of benefits that go beyond just relaxation. Firstly, they help to promote healthy skin by hydrating and nourishing it with natural ingredients like essential oils, plant extracts, and vitamins.
Secondly, these products can improve blood circulation, which is important for maintaining youthful-looking skin. Thirdly, natural spa products have anti-microbial properties that protect against infections and inflammations, thus keeping the skin clean and clear.
Fourthly, using natural spa products for men and women can help to de-stress the mind by promoting relaxation through aromatherapy. Lastly, natural skincare is eco-friendly, which means it does not harm the environment or animals during production or disposal.
Overall, incorporating natural spa products into your daily routine will give you healthier-looking skin while being environmentally conscious at the same time!
How to Choose the Best Natural Spa Products for Your Skin Type
Choosing the best natural spa products for your skin type can be daunting, but it doesn't have to be. Start by identifying your skin concerns and needs. Look for hydrating ingredients like avocado oil or hyaluronic acid for dry skin. For oily or acne-prone skin, choose tea tree oil or salicylic acid products to help control excess oil production.
Use fragrance-free options if you have sensitive skin, as fragrances may irritate. Also, consider the ingredient list and avoid harsh chemicals such as parabens or sulfates.
It's also important to note that natural does not always mean better – some natural ingredients can still cause allergic reactions or irritate certain skin types. So, do a patch test before fully incorporating any new product into your routine.
Lastly, don't forget to check the expiration date of any natural spa product before purchasing, as they don't last forever and could potentially harm your skin if used past its prime.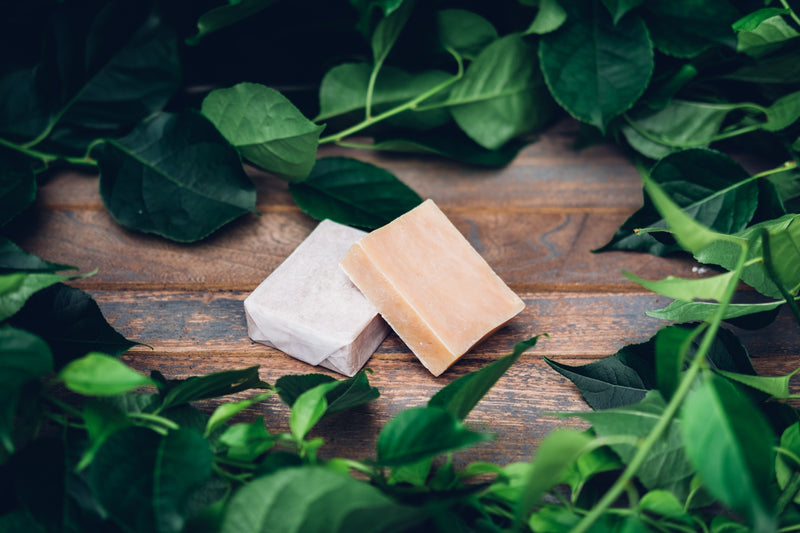 DIY Recipes for Making Your Own Natural Spa Products at Home
DIY Recipes for Making Your Own Natural Spa Products at Home
Looking for a way to save money and still enjoy the benefits of natural spa products? Try making your own at home! You can create luxurious spa treatments customized to your skin type with just a few simple ingredients.
Mix apple cider vinegar with water and a few drops of your favourite essential oil for a refreshing facial toner. This toner helps balance the pH of your skin and reduces the appearance of pores.
Combine coconut oil with sugar or salt and a few drops of vanilla extract for a nourishing body scrub. This scrub exfoliates dead skin cells, making your skin feel soft and smooth.
Add Epsom salt and lavender essential oil to your bathwater for a relaxing bath soak. This soak helps soothe sore muscles and promotes relaxation.
You can avoid harsh chemicals and save money by making your natural spa products. Give it a try and see how easy it is to pamper yourself at home!
The Science Behind the Ingredients in Natural Spa Products
Natural spa products are made up of ingredients that provide a wide range of benefits for our skin. Green tea, for instance, is commonly used in natural skincare because of its anti-inflammatory and antioxidant properties. It protects the skin from free radicals and helps to reduce inflammation caused by environmental stressors such as pollution.
Another ingredient in many natural spa products is aloe vera, which has soothing and hydrating effects on the skin. Aloe vera contains polysaccharides that help to retain moisture, making it an effective moisturizer for all skin types. It also has antibacterial properties that make it useful in treating acne.
Other commonly used ingredients include lavender, known for its calming effects and ability to promote restful sleep and rosehip oil, rich in vitamins A and C, antioxidants, and essential fatty acids that help improve skin texture.
Natural spa products enriched with these powerful ingredients can help you achieve healthier-looking skin without exposing yourself to harsh chemicals or synthetic fragrances.
Eco-Friendly Alternatives: Why You Should Switch to All-Natural Skincare
Eco-Friendly Alternatives:
If you want to make a positive difference, switching to all-natural skincare products is a great place to start. Many mainstream beauty products are filled with harsh chemicals that harm your skin and the environment.
On the other hand, natural spa products for men and women are made with sustainably sourced ingredients and eco-friendly packageing. By choosing these natural alternatives, you can reduce your carbon footprint while enjoying healthy, glowing skin.
In addition to being better for the environment, natural spa products are often safer for your body. They don't contain synthetic fragrances or preservatives that can cause allergic reactions or disrupt hormone levels. Instead, they harness the power of botanical extracts and essential oils to nourish and protect your skin naturally.
So why not take a step towards sustainability today? Look out for brands prioritising environmentally friendly practices and choosing all-natural skincare options over conventional ones.
Expert Tips on Incorporating Natural Spa Products into Your Daily Routine
Incorporating natural spa products into your daily routine is a great way to improve the health and appearance of your skin. Start by choosing products specifically formulated for your skin type and needs. For example, if you have oily skin, look for products that contain ingredients like tea tree oil or witch hazel to help control excess oil production. If you have dry skin, opt for products that contain hydrating ingredients like aloe vera or hyaluronic acid.
To get the most out of your natural spa products, it's important to use them consistently. Make them a part of your daily routine by incorporating them into your morning and evening skincare rituals. You can also use them as a treat for yourself on weekends or during self-care sessions.
Another great way to maximize the benefits of natural spa products is to pair them with other healthy habits like drinking plenty of water, getting enough sleep, and eating a balanced diet. By caring for your body from the inside out, you'll achieve glowing, healthy-looking skin that radiates from within.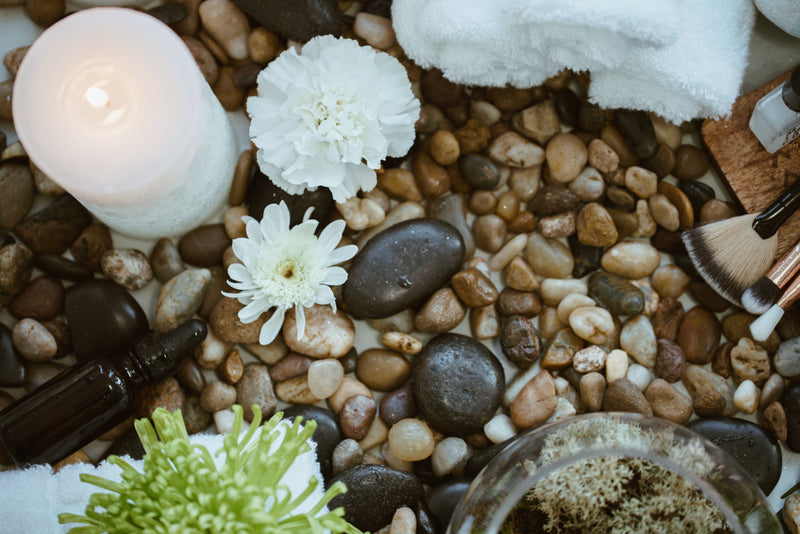 Frequently Asked Questions about Using Natural Spa Products
Natural spa products for men and women are becoming increasingly popular due to their numerous benefits. However, many people still have questions about using them. Here are some frequently asked questions and their answers:
Are natural spa products safe for sensitive skin?
Yes, they are generally safe for sensitive skin as they do not contain harsh chemicals that can irritate the skin.
Can natural spa products help with acne?
Some natural ingredients like tea tree oil and witch hazel have antibacterial properties that can help reduce acne.
Do natural spa products have a shorter shelf life than conventional skincare products?
Yes, they have a shorter shelf life as they do not contain preservatives. It is important to check the expiration date and store them properly.
Can I use natural spa products if I have oily skin?
Natural ingredients like clay and charcoal can help absorb excess oil and unclog pores.
Are natural spa products more expensive than conventional skincare products?
They can be more expensive due to the high-quality ingredients used. However, making your DIY natural spa products can be cost-effective.
Remember to always patch-test new products before using them on your entire face.
natural spa products are a great way to pamper yourself while caring for your skin. With their numerous benefits, such as improved skin health and reduced exposure to harmful chemicals, it's no wonder that more and more people are turning to all-natural skincare.
Following the tips outlined in this article, you can choose the best natural spa products for your skin type, make your DIY recipes at home, and even learn about the science behind the ingredients. So why not switch to eco-friendly alternatives and incorporate natural spa products into your daily routine? Your skin (and the planet) will thank you!