Are you tired of lacklustre locks that never seem to cooperate? Do you dream of having soft, shiny, healthy hair that turns heads wherever you go? Look no further than sensational spa hair care products. These luxurious products promise to transform your hair into the luscious mane you've always wanted. But what makes them so special?
We'll dive into spa hair care and explore how these products can give your hair the ultimate pampering experience. Get ready for a journey towards gorgeous, salon-worthy tresses!
The Benefits of Using Spa Hair Care Products for Healthy and Luscious Locks
If you want to give your hair a luxurious treatment that will leave it looking and feeling amazing, then spa hair care products are the way to go. These products are specially formulated with high-quality ingredients that nourish and protect your hair from root to tip.
Using spa hair care products regularly can have numerous benefits for your tresses, including improving their texture, increasing shine, reducing frizz, and preventing breakage and damage caused by heat styling or environmental factors. These products often come in deliciously scented formulas designed to turn any shower into a pampering spa experience.
Whether you have fine or thick hair, dry or oily scalp, curly, straight or wavy locks – there's always a perfect spa product for every type of mane. So why settle for less when you can indulge in the rejuvenating power of spa hair care? Trust us – once you've tried them out, those salon daydreams will soon become an everyday reality!
How to Choose the Right Spa Hair Care Products for Your Hair Type
Choosing the right spa hair care products is crucial for achieving healthy and beautiful locks. Before making a purchase, consider your hair type and specific needs. Fine, thin hair will benefit from volumizing products that add thickness and body, while thick or curly hair may require added moisture to prevent frizz and enhance definition.
If you have coloured or processed hair, look for spa hair care products to protect colour from fading and maintain its vibrancy. Those with sensitive scalps should opt for gentle formulas that avoid harsh chemicals like sulfates or parabens.
To ensure the maximum effectiveness of your chosen spa products, it's important to use them correctly. Shampoo twice to thoroughly cleanse the scalp before applying conditioner from mid-shaft down to the ends. Use a wide-tooth comb in the shower to evenly distribute product through strands before rinsing thoroughly with cool water.
Finding the right spa hair care products may take trial and error, but investing in high-quality options will ultimately lead to healthier, more luscious locks.
The Top Spa Hair Care Products That Will Transform Your Hair Game
When it comes to transforming your hair game, using the right spa hair care products can make all the difference. Here are some of the top products available on the market:
*Moroccanoil Treatment*: This iconic product is a blend of argan oil and other nourishing ingredients that work together to hydrate, smooth, and add shine to your locks.
*Oribe Gold Lust Repair & Restore Shampoo*: Perfect for dry or damaged hair, this shampoo combines cypress, argan, and maracuja oils with keratin and hydrolyzed vegetable proteins to strengthen and rejuvenate strands.
*Kérastase Elixir Ultime L'Huile Originale Hair Oil*: A luxurious multi-use hair oil that adds shine while conditioning and protecting against frizz-inducing humidity.
*Davines OI All-in One Milk Multi Benefit Beauty Treatment*: This lightweight leave-in treatment detangles conditions and adds body/volume while reducing frizz/protecting from UV rays.
*Aveda Be Curly Enhancer: If you have curly or wavy hair that tends towards dryness or frizz, this enhancer will give curls definition* without weighing them down.
By incorporating these high-quality spa products into your daily routine, you'll be able to achieve healthier-looking locks full of vitality!
From Dull to Fabulous: How Spa Hair Care Products Can Revitalize Your Hair
The Benefits of Using Spa Hair Care Products for Your Hair
Spa hair care products can rejuvenate and revitalize even the driest and most damaged hair. These products are designed with high-quality ingredients that nourish, hydrate, and protect your locks from environmental stressors such as sun exposure or heat styling. Spa hair care products can improve scalp health by promoting blood circulation and reducing inflammation, leading to stronger hair strands. Regularly using these luxurious products enriched with natural ingredients will significantly improve the overall look and feel of your tresses for healthy, shiny, luscious locks that turn heads wherever you go!
Tips and Tricks for Achieving Healthy, Shiny, and Beautiful-Looking Hair with Spa Products
Spa hair care products can help you achieve healthy, shiny, and beautiful-looking hair. To revitalize dull hair, use a clarifying shampoo to remove buildup and impurities. Follow up with a deep conditioning treatment to nourish and hydrate your locks. For added shine, use a hair serum or oil that contains natural ingredients like argan oil or coconut oil. When styling your hair, use a heat protectant spray to prevent damage from hot tools. And don't forget to trim your hair regularly to eliminate split ends and promote healthy growth. With these tips and the right spa hair care products, you can quickly transform your dull locks into fabulous tresses!
What Makes Sensational Spa Hair Care Products Stand Out in the Market?
Spa hair care products stand out from traditional hair care products because they contain high-quality ingredients that nourish and revitalize your locks. They are formulated to address specific hair concerns such as dryness, damage, and breakage. Sensational spa hair care products use organic and natural ingredients like argan oil, peppermint oil, lavender extract, and avocado oil to provide intense hydration and repair damaged strands. These ingredients promote a healthier scalp, leading to stronger hair roots – this helps prevent premature graying or balding of the hair. Using these products regularly will leave your locks looking shiny, vibrant, soft to the touch, and beautifully scented with natural fragrances.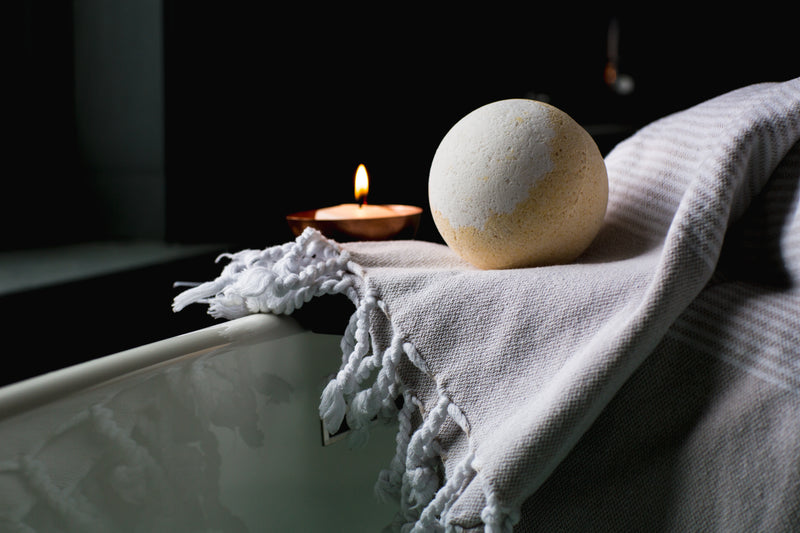 Expert Tips for Incorporating Spa Hair Care Products into Your Daily Routine
Incorporating spa hair care products into your daily routine can be a game-changer for your hair. But it's important to use them correctly to get the best results. Start by selecting the right products for your hair type and concerns. If you have dry hair, look for products that provide moisture and hydration. If you have oily hair, choose products that balance oil production.
When using spa hair care products, following the instructions carefully is important. Use the recommended amount of product and apply it evenly throughout your hair. Don't forget to massage your scalp to promote circulation and stimulate hair growth.
Consider incorporating your spa hair care products into a weekly deep conditioning treatment to get the most out of your spa hair care products. Apply a generous amount of product to your hair and leave it on for at least 30 minutes before rinsing.
Finally, please don't overdo it with styling tools and heat. Too much heat can damage your hair and undo all the benefits of using spa hair care products. Instead, opt for air-drying or use a low-heat setting on your styling tools. With these expert tips, you'll be well on your way to healthy, luscious locks!
Why Investing in High-Quality Spa Hair Care Products is Worth It
Investing in high-quality spa hair care products is a decision that can benefit your hair's overall health and appearance in the long run. While drugstore products may seem affordable, they often contain harmful chemicals that can cause damage to your hair over time. On the other hand, premium spa hair care products use high-quality ingredients that nourish and strengthen your tresses.
These top-of-the-line products may come with a higher price tag, but they are worth every penny as they provide visible results quickly. Additionally, using spa hair care products helps you to indulge in a luxurious at-home spa experience while taking good care of your hair.
If you're hesitant about trying out expensive salon-grade formulas, remember this: investing in quality means spending less time and money on correcting or undoing any mistreatment done to your locks. By switching to healthier alternatives like spa hair care products, you can maintain healthy-looking locks for longer without compromising their integrity or sacrificing their shine!
Spa hair care products are essential for anyone looking to transform their hair game. They offer numerous benefits, such as improved hair health, increased shine and enhanced texture. By choosing the right spa hair care product for your specific hair type, you can see significant improvements in your locks' overall look and feel.
The top spa products we recommend will help revitalize even the dullest strands, leaving them looking fabulous and healthy. With expert tips on incorporating these products into your daily routine, achieving enviable tresses is easier.
And while investing in high-quality spa hair care products may cost more upfront, it's worth it in the long run for beautiful and healthy-looking hair!